In May 1978, when I was 20 years old, I was accepted at the Rietveld Academy in Amsterdam. The Rietveld by then was a national oriented art academy where you could study fine arts and design. I was accepted at the department of fine arts, in the painting and printmaking program.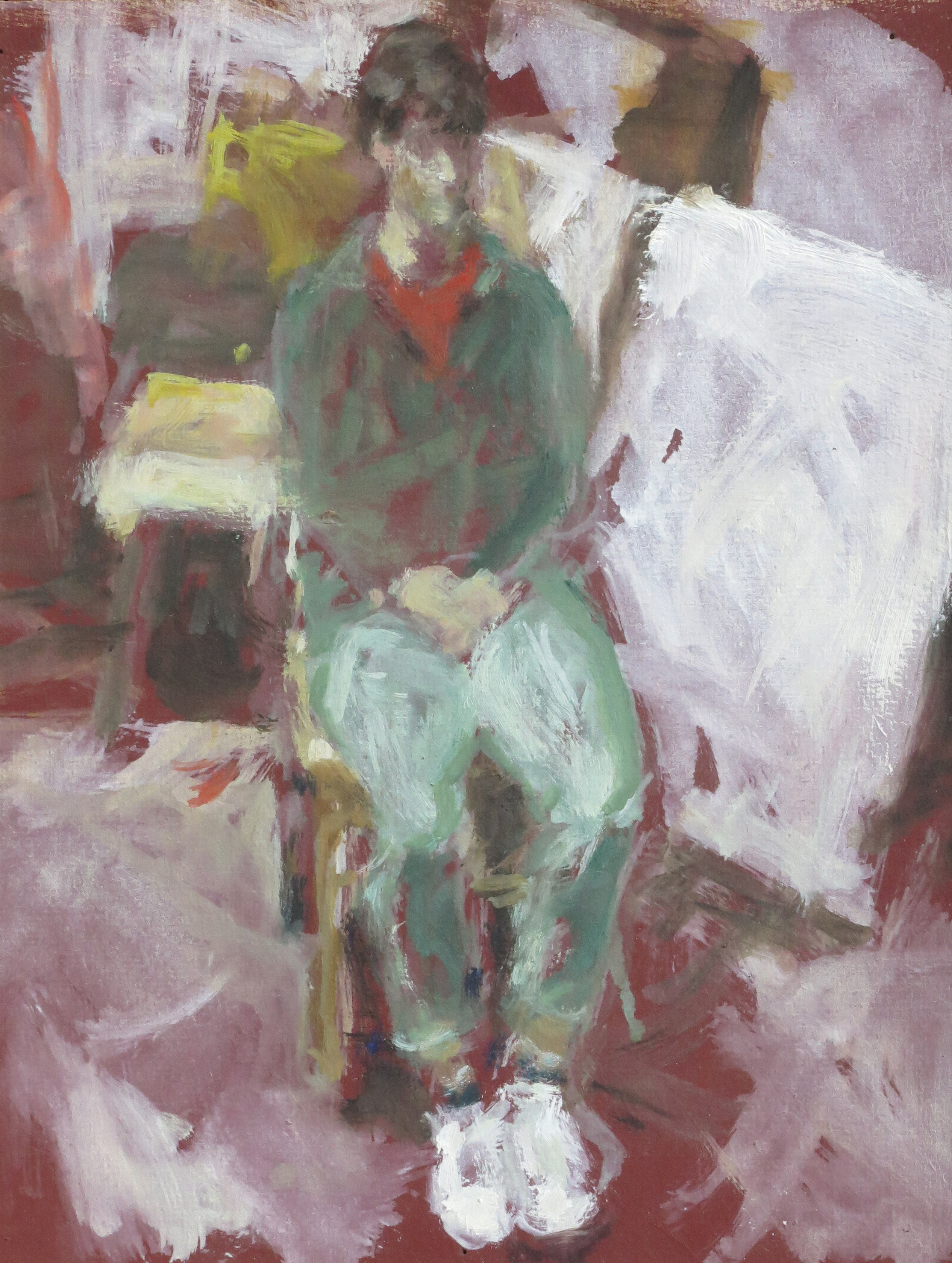 Rietveld graduation work, oilpaint on carton,1983

The program consisted of figure drawing and still life. We were trained to represent reality. To reach this goal we used charcoal, waterpaint, oilpaint and printing techniques such as woodcut, etching and lithography. The teachers didn't force us to represent reality exactly. They liked it when they could still see the brushstrokes in the paintings.

The painting and printmaking program was limited. No crossovers were made to other mediums like sculpture, ceramics, photography or film. In the eighties, postmodernism didn't play a part at the Rietveld.